This week in the therapy garden we've been harvesting lots of Lemon Balm (melissa officinalis) – in my opinion, one of the most underappreciated garden herbs.
It has a beautiful lemony scent and strong anti-anxiety properties.  The essential oil it produces is also one of the most expensive to buy and is highly valued in aromatherapy due to its uplifting and calming properties.  I often think if everyone knew about the wonderful properties of Lemon Balm, it would be grown in gardens up and down the country!
It's extremely easy to look after as it doesn't require a lot of care and attention.  You could either grow it from seed, or purchase some plug plants to grow on.  You could keep it in a nice terracotta pot, or choose a spot in your garden to plant out.  You might have a space in your garden and you're just not quite sure what to plant there – Lemon Balm would be the perfect addition.  It can spread a little (it's part of the mint family, but nowhere near as invasive as it doesn't spread by underground runners) and to limit this, just cut it back a couple of times per year.
From calming teas to lemonade and pesto, there are so many options that give you meaningful and relaxing way to enjoy this wonderful plant.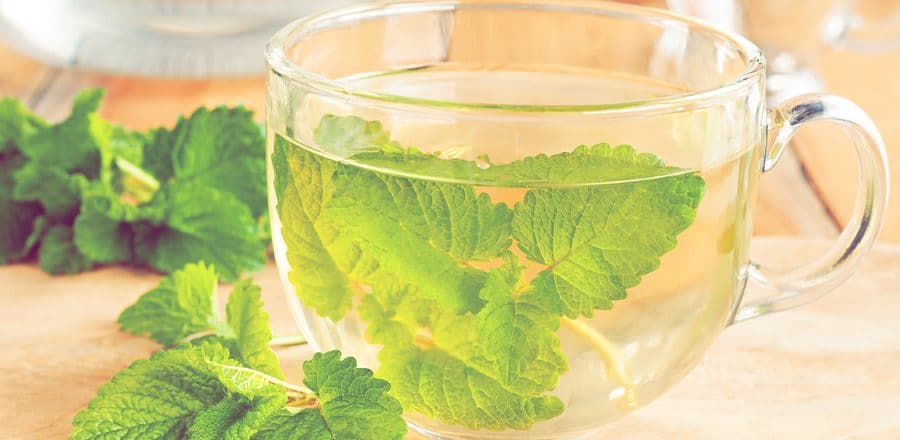 You can make fresh *Lemon Balm tea in 3 simple steps
Pick a good handful of leaves from your plant, lightly bruising the leaves as you do this, releasing the wonderful scent.
Select one of your favorite mugs, and put the kettle on.
Places leaves in mug and fill with boiling water, allowing around 5-10mins to infuse.
*Best enjoyed at the end of the day, either looking mindfully out onto your garden, or sitting in a quiet comfortable spot in your home.
-Liz-